Extensive Global Network: We provide a wide array of servers across the globe, including in the United States, United Kingdom, Europe, Asia, and other locations. This allows our users to select the best server based on their needs and geographical location for optimal performance.

Unblocked Content: Our VPN service offers seamless access to geo-restricted content from various regions, such as Netflix U.S., BBC iPlayer, CBC Player, and many more. Enjoy your favorite movies, TV shows, sports, and news from around the globe.

Enhanced Privacy and Security: With our VPN service, your online activities are kept private and secure. We protect your data using robust encryption methods, keeping your personal information safe from potential prying eyes.

Fast and Reliable Connections: We ensure optimal performance with high-speed and stable connections. Our servers in strategic locations like London, Chicago, and Singapore guarantee low latency and excellent routing capabilities.

Multiple Device Support: Our VPN service can be used across various devices, including laptops, smartphones, and tablets. This offers you the flexibility to secure all your devices with one VPN account.

Bypass Censorship: With our VPN, you can bypass censorship in countries with strict internet regulations. Access the global internet freely, without restrictions, no matter where you are.

Anonymous Browsing: Our VPN hides your IP address, allowing for anonymous browsing. This protects your identity online, enhancing your privacy and security.

Customer Support: We offer responsive customer support to assist you with any queries or technical issues you may encounter. We are dedicated to providing you with the best VPN experience possible.

No Bandwidth Limit: Enjoy unlimited data transfer with our VPN service. There are no restrictions on your internet usage, allowing you to stream, download, and browse as much as you want.

Ease of Use: Our VPN service is easy to set up and use. Whether you're a seasoned tech expert or a beginner, you'll find our service straightforward and user-friendly.
These features combine to make our Pro VPN service a top choice for those seeking to enhance their internet privacy, security, and freedom.
Benefits & Features
Pro VPN Accounts

"The Other Guys"

Servers Worldwide

Dozens available in over 18 countries and over 33 servers.

We have one simple and affordable package which gives you access to all of our servers.

Most competitors only offer a few cities/countries and charge extra to access a fraction of what we offer.
Servers Available

32 Cities in 18 Countries

33+ Servers

PPTP & OpenVPN included (no extra fees)

Varies, some include only 1 US and UK server as they are startups.

Some offer many countries for high priced packages.

Speed

Upto 1gbit, unthrottled

Some offer 100mbit-1gbit but often reduced/throttled or overloaded.
Bandwidth
Unlimited and Unrestricted Usage. No extra fees.
Limited Usage/Extra fees for overages.
Remote VNC Access/Setup/Support
No, this exposes your IP address to us and is a privacy/security risk.
Some do this to attract more customers and is a privacy and security risk.
Privacy Guarantee
Yes, legally binding and comprehensive. Click Here to read it.

Most companies do not have any privacy guarantee.
Addons/Extras
No extra fees or overages or addons ever to worry about.
Yes, to get an experience that matches ours you have to pay extra for OpenVPN, and access to more servers.
Simple Billing
Just choose your term (1-12 months) and that's it.
Several packages with multiple choices.
Instant Setup
Yes. Server & Setup information instantly e-mailed to you.
Usually not.
Ease Of Use
Yes with full tutorials, instructions and free 24/7 support.
Varies.
Encryption/Security
Unencrypted Connections Allowed
No, never.
Yes, most allow this. Without encryption you have 0 privacy and can be spied on (defeating the purpose of the VPN).
PPTP Encryption
Yes
Sometimes
OpenVPN Encryption
Yes
Usually but sometimes 128 bit or less.
Works where OpenVPN is blocked (eg. Syria)
Yes we have a patented way around this. Ask after ordering.
Routers Supported

DD-WRT, Tomato and any other PPTP or OpenVPN Enabled router.

PPTP & OpenVPN work on all routers but router support means your whole network will be encrypted instead of just a single computer.

Varies
Devices Supported

Any device that has PPTP or OpenVPN support including:

iOS

Android

Windows

Mac OS

Linux/Unix (Ubuntu etc..)

Other Mobile devices

Support varies but generally any device which supports PPTP or OpenVPN should work.
Pricing

One Low Price for access to all servers, countries and cities.

Varies widely and with multiple packages.
Switch Servers Easily
Yes, and no extra fees or requests, connect to whatever server you like whenever you like.
Many companies charge extra if you switch and you must request a switch to use a different server. As said above, this is inconvenient!
Contract
No, cancel your subscription anytime.
Some require a contract for better pricing.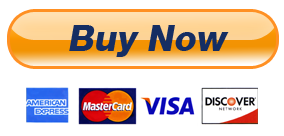 Tags:
features, benefits, vpn, quot, servers, worldwide, dozens, countries, affordable, competitors, cities, fraction, pptp, openvpn, included, fees, varies, uk, server, startups, priced, packages, upto, gbit, unthrottled, mbit, reduced, throttled, overloaded, bandwidth, unlimited, unrestricted, usage, limited, overages, vnc, exposes, ip, attract, binding, comprehensive, addons, extras, billing, multiple, instantly, mailed, tutorials, encryption, unencrypted, connections, spied, defeating, blocked, eg, syria, patented, routers, supported, dd, wrt, tomato, enabled, router, encrypted, devices, ios, android, os, linux, unix, ubuntu, etc, mobile, generally, supports, pricing, widely, requests, inconvenient, subscription,