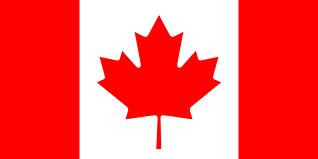 Located in Toronto, Canada our Canadian VPN server is highly sought after from our customers around the world. The reason is because a Canadian IP generally has a lot of trust with online sites and is of course ideal for people who need to appear to be from Canada.
Toronto is a great location because our server has direct connectivity to the TORIX (Toronto Internet Exchange), one of the largest internet hubs in the world, especially in North America. This means we have direct connectivity to almost every major world IP directly. Unlike other provides we are not using cheap Cogent bandwidth, we only use the highest quality bandwidth. Our Canadian server has ultra low pings to Europe and is also great for the Caribbean, Latin/South American regions.
It also works reasonably and sometimes better than Europe for customers in the Middle East. In fact many customers in the Middle East prefer to use our Toronto server.
Click here for our full server list (dozens of countries and cities around the world for one-low price).
Tags:
ca, vpn, located, toronto, server, sought, ip, generally, online, sites, ideal, connectivity, torix, largest, hubs, provides, cogent, bandwidth, ultra, pings, caribbean, latin, regions, reasonably, dozens, countries, cities,